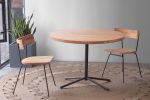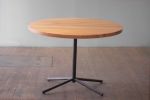 +1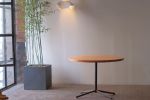 Orbit + Umbrella Dining Table
A refined dining table base with a natural iron finish, the 28" iron Umbrella base is clean, modern, and perfectly suited for round or square tops. Topped in circular perfection with the 36" Round Orbit top in solid Teak wood.
Top Material: Teak Wood / Natural Finish
Base Material: Available in Iron / Clear Powder Coat or Stainless Steel / Brushed Finish
These products can be sold separately see Orbit Tops and Umbrella Bases.
Have more questions about this item?