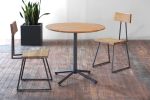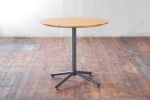 +2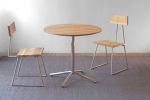 Reef + Umbrella Dining Table
A refined dining table base available in brushed stainless steel or with a natural iron finish, the Umbrella Base is clean, modern, and perfectly suited for round or square tops. Topped in circular perfection with the Reef Top in solid Teak wood.
Width: 30"
Depth: 30"
Height: 29.5"
These products can be sold separately see Reef Tops and Umbrella Bases.
Have more questions about this item?