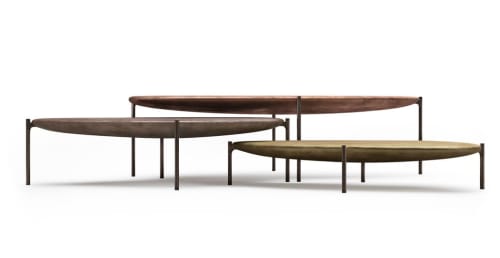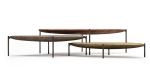 +2

Creator not accepting inquiries
The lightness of stone.
The original beauty of naturally polished pebbles, as if shaped by wind and water, inspired the designer: large, organically hewn bodies seemingly floating on a dainty framework. Balancing lightness and volume, Ishino exudes calm and harmony.
Its effortless lightness can be seen in one peculiar detail: the pebble-like bodies look as if they've been dipped in liquid metal. Whether copper, bronze or brass, the outstanding craftsmanship of the fine metal surfaces of the cast tops lend the Ishino Table a special charm. Every table is unique. The poetry of pigments.