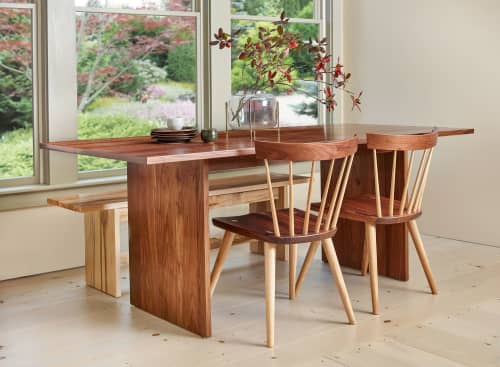 Image credit: Stretch Studios, Portland, Maine


+1

Custom options available, ask the creator for customization.
Chilton's Hygge table is designed and built in Maine. The Danish word hygge (pronounced 'hoo-guh') means "a sense of being cozy or comforted," which perfectly describes this design, a minimalist form embracing the warmth and natural beauty of wood. As solid as it is elegant, our Hygge table is available in Cherry, Ash, Maple and Walnut. Please call to inquire about other wood selections, such as White Oak.
Have more questions about this item?