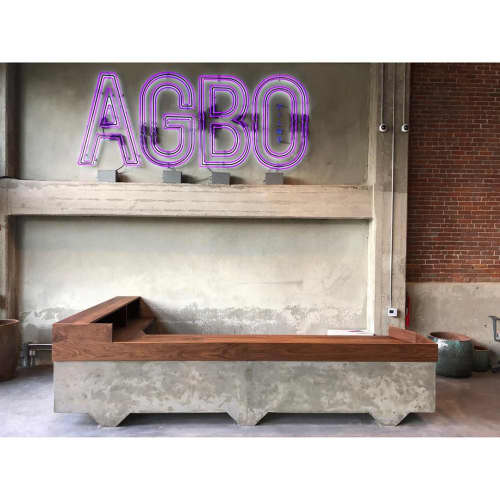 +2

AGBO Films - Solid Walnut Reception Desk with Concrete Base - Tables
Featured In Agbo Films, Los Angeles, CA
Wrapped this project up today and installed it at AGBO Films' new offices in Los Angeles, home of the Russo brothers, the makers of Marvel's Avengers Endgame and many other amazing films!
14' + solid Walnut desk, finished with Rubio Monocoat Wood Finishes. Very happy with how it turned out!
Have more questions about this item?