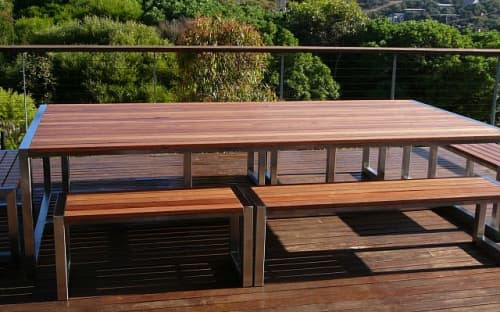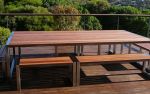 +1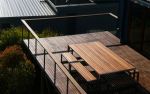 Outdoor Table and Benches
Creator not accepting inquiries
The desire to have a meal around a table with friends is age-old. Just how many friends vary with each occasion. This formed the basis of a very familiar brief, but one with its own unique requirements.
The bench seats were designed in two lengths, breaking up the extensive span of the setting and allowing for flexible seating arrangements. Durable hardwood slats and a light gauge stainless steel frame, employed with a clever structural design, ensure this large table is light and easy to maneuver.
Situated on the sheltered deck of a beautiful beach house in Fairhaven, this outdoor setting fulfills these clients' needs.