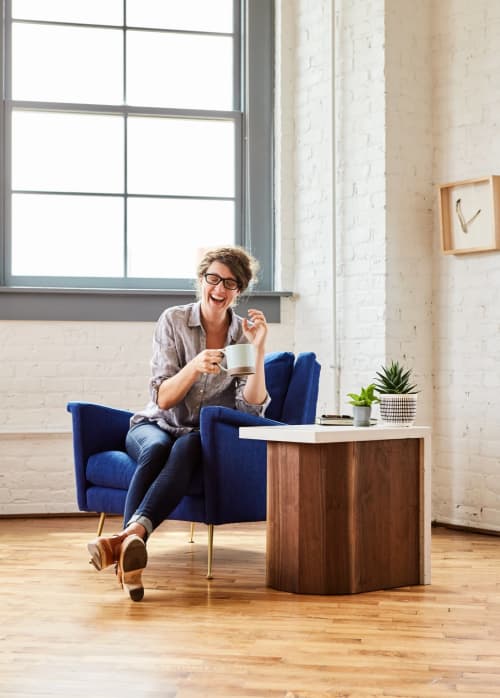 Image credit: photo credit: Alexis Courtney, alexiscourtney.com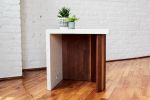 +4
Waterfall Concrete Side Table
Inquire about Comissioning a Custom piece
Combining the technical aspects of furniture making with the fluidity that comes with concrete, this end table is a celebration of both. Coopered walnut staves of the base combine straight-line facets with the natural ebb and flow of walnut heartwood and sapwood.
Artisan grade GFRC concrete is poured into a wooden form to create the waterfall top and side, complete with a concrete miter joint.
Dimensions can be customized
As shown is: 92" x 44" x 30"
Walnut, Osmo Poly-x Oil
Have more questions about this item?