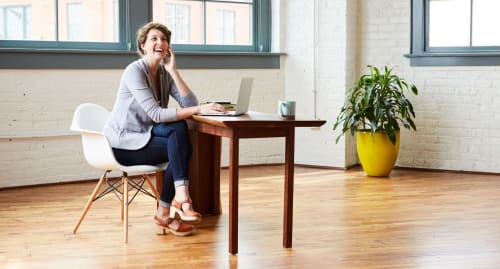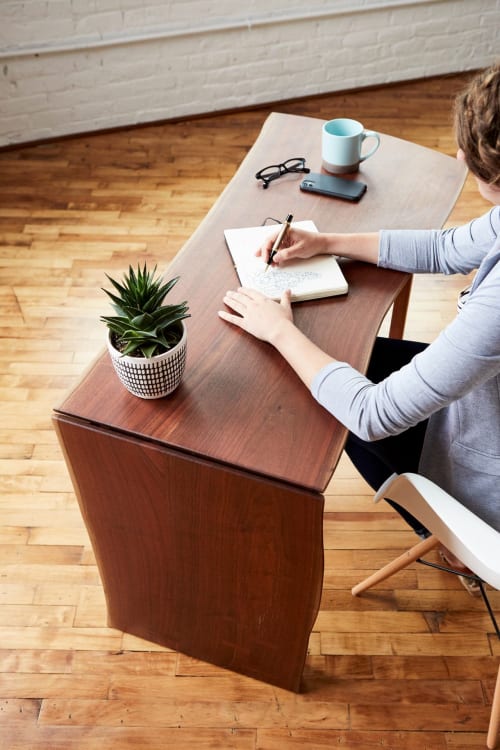 Image credit: photo credit: Alexis Courtney, alexiscourtney.com
Context & Credits
Item
Waterfall Writing Desk
As seen in
Private Residence
, Washington, DC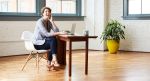 +6

Starts at US$2,400
Price varies based on size, wood selected, and design details. Contact to inquire about shipping rate.
One of a Kind item
Inquire about Comissioning a Custom piece
Item Details
A writing desk that with a waterfall edge highlights the grain of the wood as it rolls from the top onto the side. The natural beauty of the live edge let's itself shine on both sides.
As with every piece, there are hand-carved details. Sometimes they are subtle and almost whisper. Other times, like in this piece, they really accentuate the work of the hand. As you run your hand across the underside bevel, your hand tells you the level of craftsmanship that was put into making your piece.
This desk breaks down to flat ship.
Dimensions can be customized
As shown is: 23" x 48" x 30"
Walnut, Osmo Oil