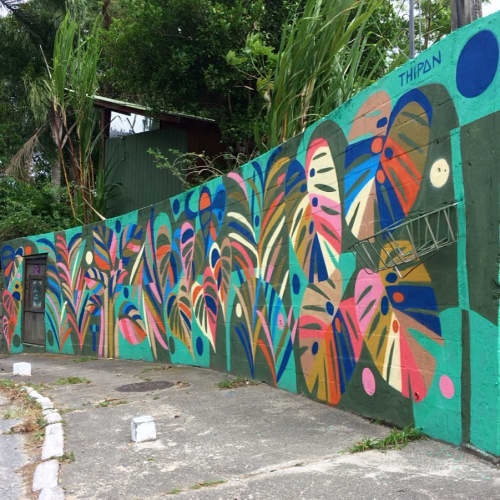 +1

Tropical Summer Garden - Street Murals
Featured In AA Arca de Arte, Lagoa da Conceição, Brazil
'Tropical Summer Garden', 13x2.5m 2019. In this work I gathered some species of plants and created this composition without using sketch or mural sketch as I usually do. From the observation of the surroundings, I found references of nature and started the first drawings. Thank you very much Alici Leandra for the opportunity to make this painting, long life to the space of art and culture Arca de Arte.
Item
Tropical Summer Garden
Have more questions about this item?