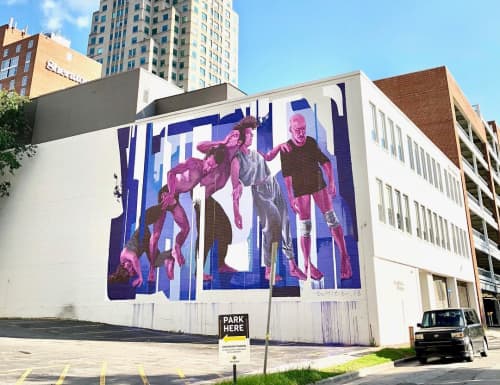 Abstracted Motion - Street Murals
Featured In Alfred Williams & Company, Raleigh, NC
Painted by Raleigh artist Taylor White located on the side of the Alfred Williams building in downtown Raleigh. It measures approximately 50' x 35'.
Google Fiber engineer an augmented reality component for this mural. The feature is now available via an app you can download from the Google Play store.
Price includes artist labor, supplies, logistics and materials. Price may be adjusted to reflect equipment costs and other associated costs.
Returns accepted within 14 days
See details
Have more questions about this item?