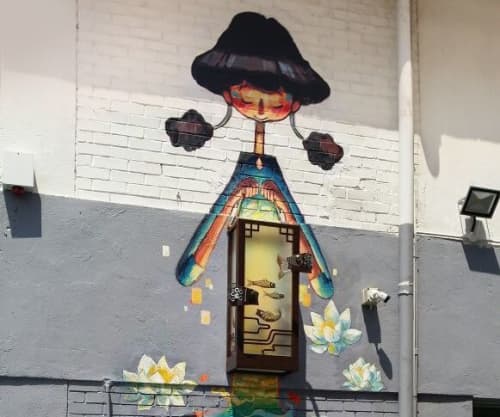 +5

Forgiveness - Street Murals
Featured In Petaling Jaya, Malaysia
Preserving peace in a chaotic world is like keeping a lantern burning in the dark, blossoming for those who can find strength to forgive the past, and look to tomorrow. This painting tells of the beauty of a peaceful Malaysia in all its' fragile wonder.
Street art done as part of Bestnya Malaysiaku wall art competition 2014.
Pricing varies according to wall size and complexity of design.
Have more questions about this item?