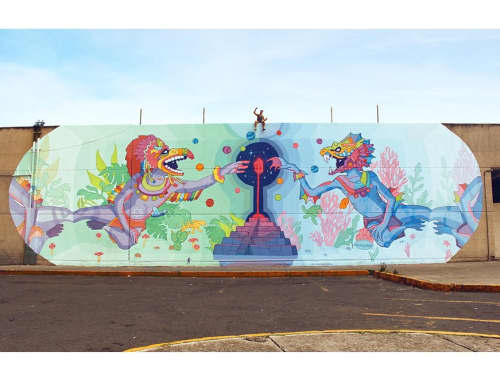 Teteo Ualkistli: Guardians of Tomorrow - Street Murals
Featured In Central Abastos Iztapalapa, Ciudad de México, Mexico
The elemental and astral balance; the cosmic energies personified as opposition and complement; the effort of mortals to connect with the whole.
Painted for Central de Muros and ONU Noticias México. Objectives of ONU, for the care of "Submarine Life" and the "Life of Terrestrial Ecosystems"
Item
Teteo Ualkistli: Guardians of Tomorrow
Have more questions about this item?