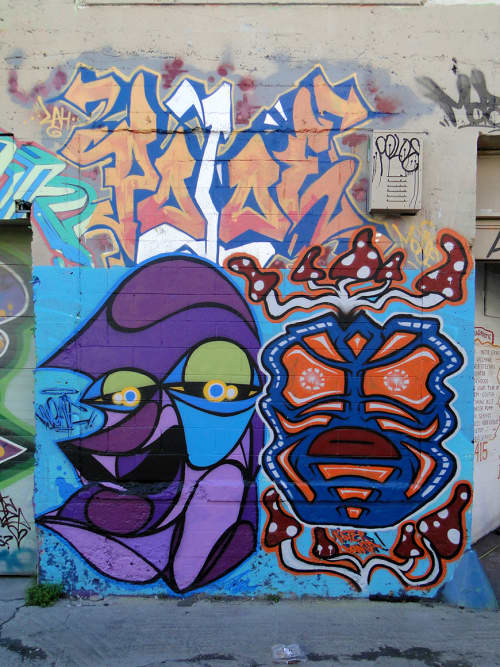 Bunch of Characters - Street Murals
Featured In San Francisco, CA
Mural did in 2013 in Lilac Street, Mission District in San Fransisco with my little brother Bonitos, who made the character on the right side.
We made a bunch of characters together by this time and we got the opportunity to paint on the rooftop of the 1:AM SF gallery.
I will remember that period, when I spend few weeks in that beautiful city of San Fransisco.
As seen in
Lilac Street, Mission District, San Fransisco
, San Francisco, CA
Have more questions about this item?