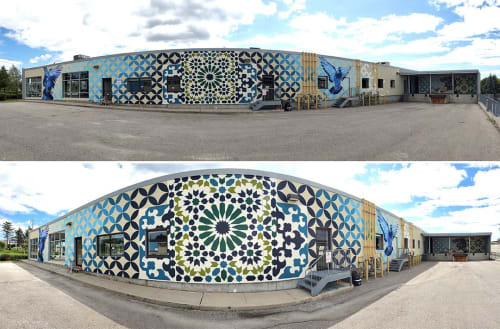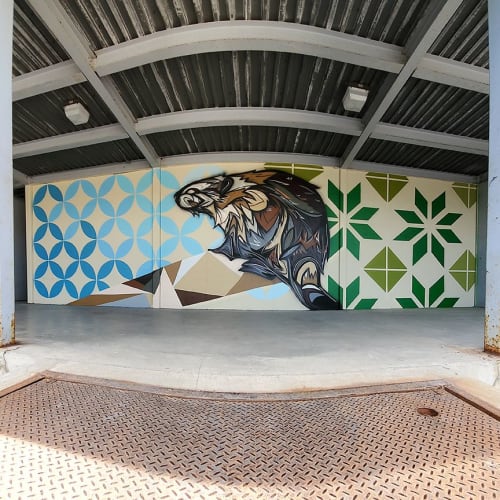 Image credit: 2019 - Produced by Skinnystrong with StreetARToronto & Crestpoint Investments in collaboration with Alex Bacon & Fats Patrol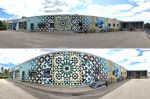 +6

Based on the concept of Canada as a cultural mosaic, and Toronto's diversity as our strength, Blueprint offers a parallel between the process of designing a tile and the feat of creating a multicultural society. You begin by drafting the guidelines for a foundation, giving a tentative structure to your work. In the mosaic, each leaf's position is determined by this first foundation. Each leaf in the mosaic is unique and contributes to a larger, more beautiful system which is greater than the sum of its parts. No one component dominates in the mosaic including the ecosystem in which they live in.
Art should be for everyone. With Blueprint I wanted to create something uplifting that would beautify an artistically neglected area of town, but also improve the daily lives of residents, delivery people and visitors. Blueprint aims to inspire and visually enrich the community of Caledonia-Fairbank. I also hope that it can help to soothe spirits worn down by the daily grind of modern life.
Have more questions about this item?