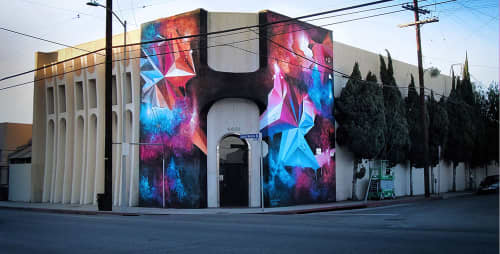 Featured In 6601 Santa Monica Blvd, Los Angeles, CA, Los Angeles, CA
Mikael B's wall project called SkyFire adorns the front facade of American Express at Santa Monica Blvd and Sweard in Hollywood, LA. Mikael takes pride in combining a graphic expression with wild-style graffiti, characterized by being a complex and intricate genre within graffiti culture.
Have more questions about this item?