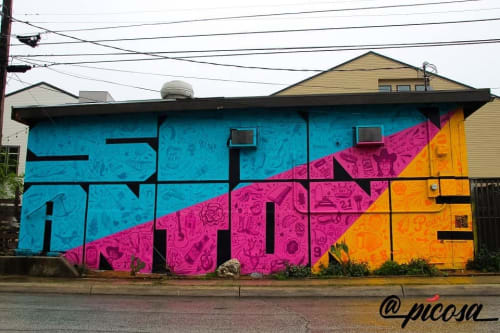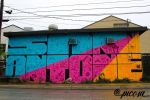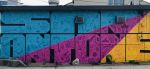 +4
Creator not accepting inquiries
PURO SAN ANTONIO mural
Legend:
1.Fiesta Medal from the Dakota Icehouse- Just be nice, dammit
2.Red McCombs Indian- From that one angle does that kind look like a..?
3.Mama Margie's- Hungry? Hungover? Mama Margie's got you, mijo.
4.Robert Johnson- Delta Blues Legend recording in Room 414 at the Guenther Hotel
5.Mission Concepcion
6.Coach Pop- In Pop We Trust
7.Enchiladas- If they make 'em with flour tortillas get out of there ASAP
8.Handy Andy- before there was HEB…
9.Fred's Fish Fry- Over 6 dozen served since 1963
10. Concha- The real breakfast of champions
11. The riverboats- ride when your out of town family visits
12.Los #3 Dinners- The soul of San Antonio rocknroll music
13.The Donkey Lady- a legend about a disfigured spirit who haunts the Applewhite Bridge
14.Raspa- Prescription for the summer time heat
15.C-5 "Galaxy"- Giant, loud, planes that seem to float over the west side of town
16.Cascarones- break in your hand and sprinkle or smashed directly on head?
17.Chicken on a stick- The perfect way to eat your chicken while elbow to elbow with everyone at NIOSA
18.Evil Ojo- given to you by sketchy teenagers at the Ingram Park mall
19.Margarita – anytime is the right time
20.George "The Iceman" Gervin – Spurs legend
21.Texas Ranger Badge
22."The Admiral" David Robinson – "Big Dave" for president!
23.The Pig Stand- you ate hear with your grandma
24.The Devil Dances at El Camaroncito- spooky legend about the time the Devil visited the westside
25.Roadrunner- UTSA mascot
26.Bluebonnet- horrible carwreck causing all this traffic? Nope, just family photos on the side of the highway
27.Garrett T. Capps- making country music from outer space
28.San Jose Mission
29.San Antonio Movers- If moving large amounts of junk on tiny pickups was an Olympic sport, San Antonio takes gold every time
30.Chancla- "No, No! I'll be good I promise"
31.Cattle- when early Spanish settlers to San Antonio brought horses and cattle. the Cowboy was born.
32. Air Force- Birthplace of military aviation
33.Barbacoa- Magical hangover cure when paired with Big Red. Don't ask what its made of.
34.Big Red- Magical hangover cure when paired with Barbacoa. Don't know what its made of.
35.San Antonio Rose Lyrics- Infectious Bob Wills Song
36.The Alamo- Yes, we know you thought it would be bigger.
37.The Coyote- Only slightly terrifying
38.Paleta cart- you shouldn't pay more than $2 for a paleta
39.Fiesta Medal- perfectly acceptable fashion accessories
40.Brackenridge Park Train- exciting views of Cat Tunnel
41.Mission San Juan-
42.Battle of Flowers- because we like to fiesta, that's why!
43.Sombero- Before they were cowboys they were vaqueros
44.West Side Lab Monkeys- they got out again?!
45. 210 area code- Countdown city
46.Fiddle- gotta have a fiddle in the band
47. Tamales- dietary staple
48.Cowboy hat- we can always tell if you got yours on the Riverwalk.
49.Espada Mission
50. The lonesome rose- Oldest honky tonk on the St Mary's strip.
51.LoneStar Beer- Originally brewed 3 blocks from where you're standing. Drink one in person 20 steps from where you're standing
52.San Pedro Springs Park- Hidden gem of a city park. Pool open every 3rd Tuesday from 2-3pm- July-Aug.
53.Corazon- official tattoo of San Antonio
54.Selena Bridge- 55 million selfies and counting
55.Margarita on the Rocks- Always use real limes
56.North Star Mall Boots- I mean, of course Texas, right ?
57.Prickly Pear
58.Augie Meyer's Vox Continental Organ- Sounds like San Antonio
59.Breakfast Taco- way better than those hipster tacos they make in Austin
60.Sugar Skull- the ubiquitous sugar skull
61.Rose Window-
62.Armadillo- Texas speed bump
63.Bongo Joe- famed street performer
64.The Wooden Rattler- you might still have neck problems from this one
65.The Legend of the Blue Hole- Native folk tale about the origin of the San Antonio River
66. Delicious things in Bowls- Is it Chili? Fideo? Menudo? It's delicious, eat it.
67.Bill Millers Tea- Refills for 50 cents? Im in.
68.Flower Crown- Did you even Fiesta if you don't take a picture wearing one?
69.Doug Sahm- Frontman of the Texas Tornados/ favorite San Antonio son
70.Leon Valley traffic ticket- A true San Antonio souvenir
71.Grackles- large flocks known to carry off small children in HEB parking lots
72.Sounds like San Antonio
73.Bats under the I-35 Bridge- that Hipster nightmare city up I-35 isnt the only one with them
74. Brackenridge park Gondola.
75.Illegal Fireworks- The real show starts at 12:01.
76.Skateland- Best birthday party ever
77.Puffy Taco races- poor guy never wins
78.Fort Sam Quadrangle- Military base…but with peacocks.
79.Ghost Tracks- Urban Legend about friendly ghost children
80.El Rey Feo Crown- Prestigious title of "King Ugly"
81. Folklife Festival- Always hot. Always Fun.
82.Hemisphere tower- Taller that the that thing in Seattle. Just saying
83.Tim Duncan- We call him Timmy
84.Coonskin cap- Forefront of frontier fashion
85.Carne Guisada- Extra napkins, please.
86.Manu Ginobli- The hair came and went. Our love didn't.
87.Ricos- Synonymous with concession stands everywhere
88.Tony Parker- Our favorite Frenchman of all time
89.Guey!
90.Whitetail Buck- See them at the buckhorn saloon or smashing into your car in suburban neighborhoods
91.HEB- Oh HEB!, How do I love thee? Let me count the ways
92.Accordian- Sounds like San Antonio
93.Flaco Jimenez- The heartbeat of San Antonio sounds like Flaco's accordian
94.Bowie Knife- small sword used by Jim Bowie
95.Luchador Mask- Sure sign you've been to the Market.
96.T-38- Seen cruising over the eastside
97.Coahuilatecan Arrowhead- The original Inhabitants of San Antonio
98.Pearl Beer- Before it was full of Instagram Influencer's and expensive lofts, it brewed your granddad's favorite beer.
99.How to save your spot at a fiesta parade – chain a chair to the primo spots to call dibs
100.Tacoland- Legendary Venue and its equally legendary owner
101.Borracho Bean
102.Roosevelts Rough Riders- Recruited the West's best cowboys at the Menger Hotel
103.Orale!
104.Trumpet- Whether in Jazz or Mariachi, San Antoino loves the horns.