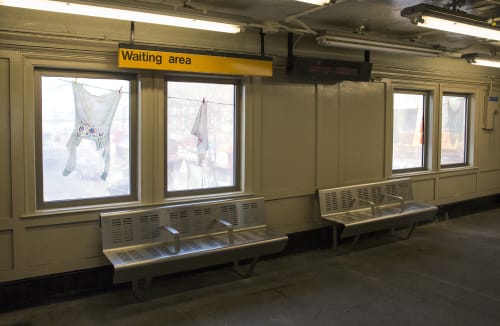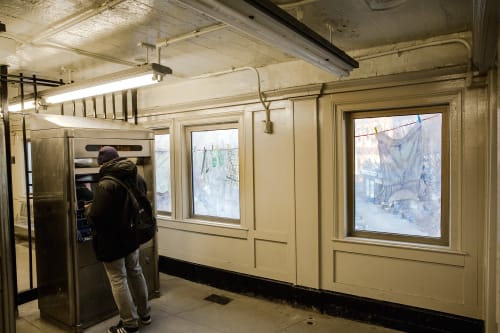 Image credit: Stephen S. Gross
Context & Credits
As seen in
Seneca Avenue and Forest Avenue stations
, NY, NY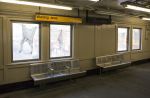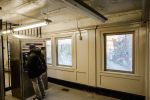 +8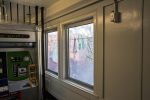 Item Details
Comissioned by MTA Arts for Transit & Urban Design. Fabricated by Franz Mayer of Munich.
Silkscreened and hand painted laminated windows.
At the Seneca Avenue and Forest Avenue stations, the imagery printed and hand-painted on glass, is of clothes hanging on clotheslines. Lovingly rendered, the clothing speaks to residents and domesticity, bringing a human scale to an otherwise everyday subway passage. Natural elements and branches and trees can be seen through the semi-translucent glass, echoing the imagery found within the Fresh Pond station mosaic mural. Overall, the work seeks to inspire an ethereal and dreamy atmosphere that evokes memories of the past and of a dreamed home.