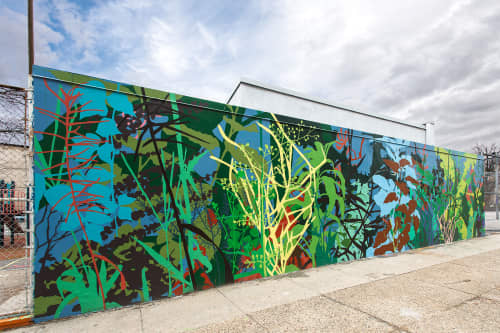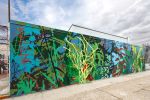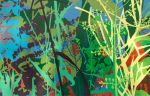 Featured In Conestoga Recreation Center, Philadelphia, PA, Philadelphia, PA
"Wildish" is part of Pittsburg-based artist Kim Beck's "Room for Growth" series, and can be found at the Conestoga Recreation Center in West Philadelphia.
The mural features a "wildish" assortment of plants that can be found in the surrounding neighborhood. Over the course of the project, students from the adjacent Mastery Charter School participated and were taught that many of these plants--usually dismissed as weeds--have a much deeper lineage as food, medicine and more.
Beck is an associate professor in the School of Art at Carnegie Mellon University.
Have more questions about this item?