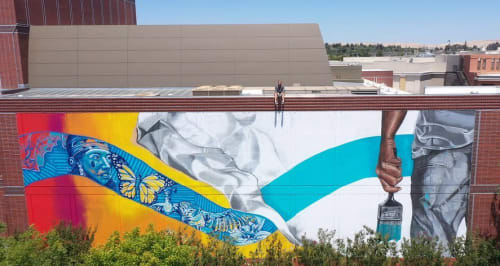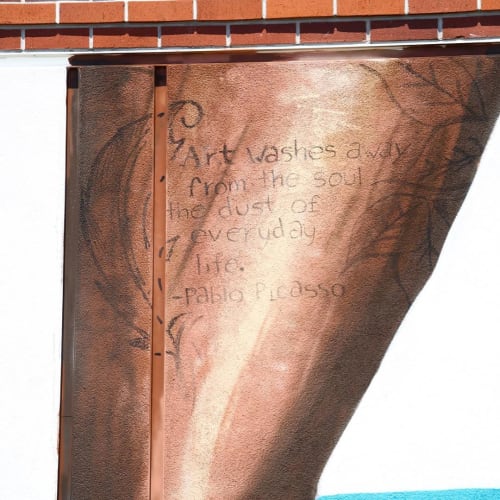 Context & Credits
Item
Bankhead Theater Mural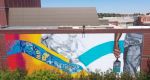 +7
Price Varies depending on creative control, scale, accessibility etc..
One of a Kind item
Inquire about Comissioning a Custom piece
Item Details
Artists: Trent Thompson
Location: Bankhead Theater 2400 First St, Livermore, CA 94551
Medium: Ben Moore Exterior paint + Loop Spray Paint
The mural was based on Pablo Picasso's quote "art washes away from the soul the dust of everyday life."
The image of the artist and the contrast of the mundane right side peeling back from the colors on the left are meant to represent the artist painting life into the wall.
The patterns on the pants of the artist are local icons representing present day livermore.. ie) wine, the lab, livermorium, cowboys, etc...
The colorful imagery on the left side represents the history, flora and fauna of the area, a tribute to the native American heritage, and the wildlife found in the area. Also, Livermore has the longest burning lightbulb so I snuck that in.
The paint on the pants and the plain blue on the right represent a job still to be done, history and progress still to be created.
The quote is a subtle tattoo on the artist's forearm.