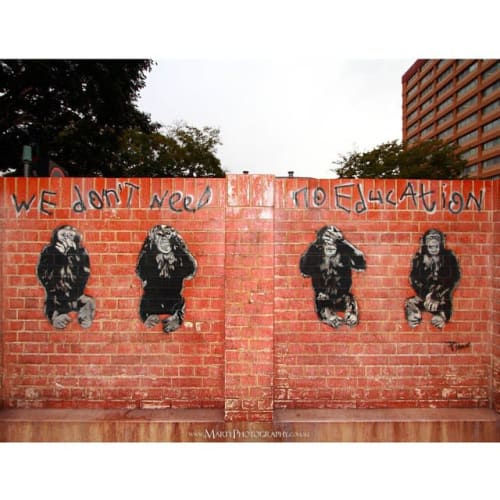 Image credit: Marty Photography
"We don't need no education" A double negative phrase, which if we would take literally would mean a positive. But in fact we don't take it literally, and the meaning which it still conveys is. "We don't need any education". Mural of 4 monkeys.
Have more questions about this item?