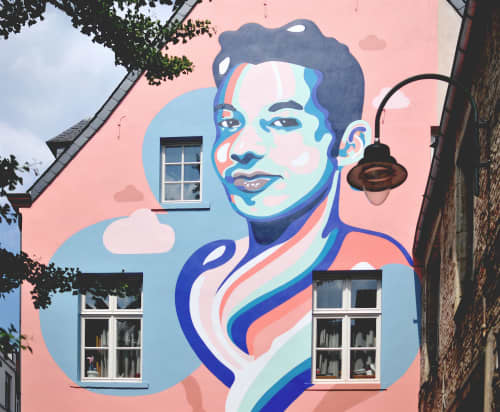 Image credit: La Molina Streetart, @lamolinastreetart (Instagram)


+4

Tribute to Ihsane Jarfi Mural - Street Murals
Featured In Brussel, Belgium
Mural painted in tribute to Ihsane Jarfi and in memory of all the LGBTQ community members who have been victims of homophobic crimes and more generally intolerance. Anthea reminded everyone to remember things change and tolerance grows. The tribute mural painted in memory of Ihsane Jarfi was inaugurated.
Item
Tribute to Ihsane Jarfi Mural
As seen in
Sint-Kristoffelsstraat 36
, Brussel, Belgium
Have more questions about this item?