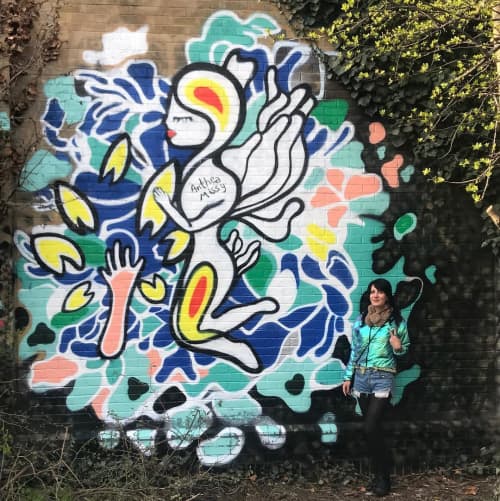 Natura est Ars Dei Mural - Street Murals
Featured In London, United Kingdom
Original Painting Canvas was auctioned at Drouot Paris last November 24, 2018. Its size: 80cmx60cm with a thin edge and with UV archival coating.
This beautiful artwork is also a street piece Anthea painted in London this year in Hackney Wick near the canal, and in Brussels as part of an exhibition. 'Natura est ars dei ' – God is nature, is in the same stream as 'Save our trees, save us'. Inspired by myths of elves and Poison Ivy, it shows a female character at a larval stage who is the source of everything around her.
Have more questions about this item?