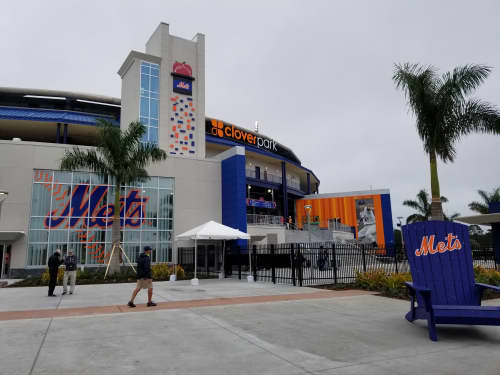 +6

NY Mets Spring Training Center - Signage
Featured In Treasure Coast Sports Commission, Port St. Lucie, FL
Jones Sign delivered a complete replacement of all the wayfinding, branding, concession, and sponsor signage around the ballpark and the entire spring training complex. The package included a 30' neon art display on the stadium facade and a 10'H freestanding baseball bat dedicating Piazza Drive. This project was completed in 3 months.
Item
NY Mets Spring Training Center
Have more questions about this item?