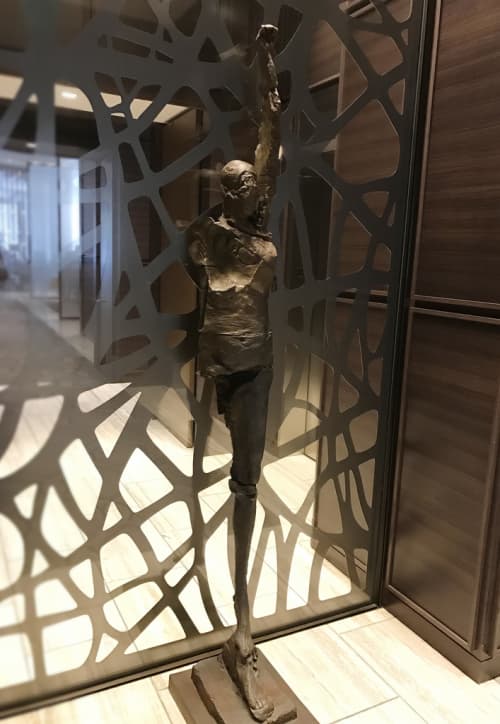 Winged Woman on One Leg III - Sculptures
Featured In The St. Regis San Francisco, San Francisco, CA
Created in 2003, this bronze sculpture is a unique cast, measuring 87 x 15 x 20.5 inches. Mr. De Staebler often used fragmented wax forms referencing the human body to assemble his works. This sculpture features a female form with a single wing, another classic element to his work. Working closely with patina artists at Mussi Artworks Foundry in Berkeley, De Staebler would determine the level of color and texture for each piece. This piece uses a minimal pallet to accentuate the texture and form. Can be found at St. Regis Hotel, San Francisco, ground floor, elevator foyer.
Item
Winged Woman on One Leg III
Have more questions about this item?