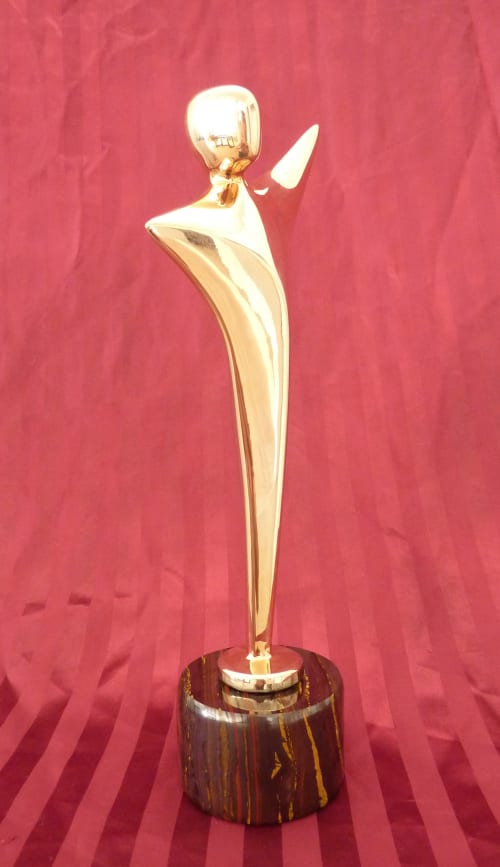 Context & Credits
As seen in
Middle Swan
, Middle Swan, Australia
Creator not accepting inquiries
Item Details
Ron Gomboc's sculpture that he designed and made since 2011 (780 sculptures so far) has been presented to acknowledge excellence in the film industry and is in the collection of many notable actors.
Australian and worldwide including Russell Crowe, Nicole Kidman, Chris Hemsworth and internationally Meryl Streep, Robert De Niro, Leonardo Di Caprio, and Rami Malek, just to name a few.
This year Ron's AACTA sculpture award will be presented in Shanghai to acknowledge the Chinese film industry and in India. What makes this sculpture award unique is that they all carry the name Gomboc engraved at the base and are made in my studio in WA.