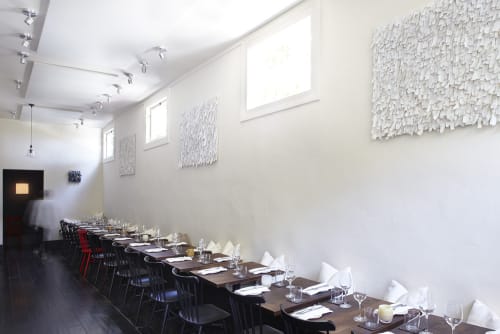 Image credit: Muffy Kibbey Photography
ReCheng Tsang created a simple art installation called Frayed for Frances Restaurant in San Francisco. The warmth of this intimate restaurant inspired her to create a series of work set on felt, a material that is at once soft and robust. This labor-intensive process of making each torn and manipulated strip of porcelain clay made her reminisce her childhood.
Have more questions about this item?