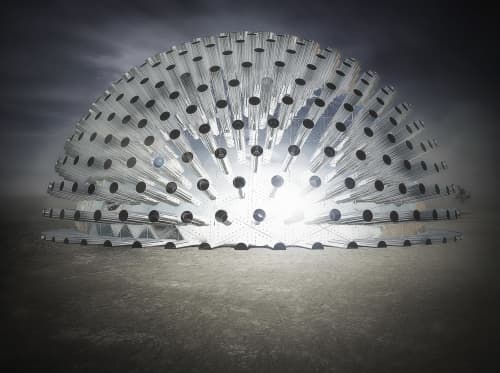 Featured In Burning Man 2017, NV, NV
Desert Eyes is a collaborative art project that rises to four meters high. Initiated by Pooya Kamranjam, this interactive piece stands at the Burning Man 2017. It was fabricated and generated through digital tools and methods, a framework made of wood, mirror foil, and embedded tubes. Together with the element of sound design, the user of Desert Eyes sinks into a new experiential dimension.
Have more questions about this item?