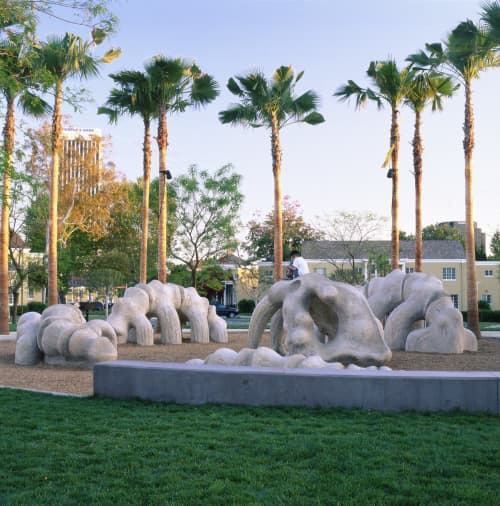 Park La Brea Playground Sculpture
Featured In Park La Brea Apartments, Los Angeles, CA
Encircled by palm trees lining the outdoor grounds of Park La Brea, a fossil-like sculpture of a saber-tooth cat emerges, half-sunken, from a sandy floor. These sculptures were made by Russian sculptor Oleg Lobykin. To the passers-by and the public imagination, this skeletal sculpture injects a modern, iconic interpretation of natural history into the realm of unusual public artwork. It also invites the viewers to touch, explore, and discover its disjointed features.
Item
Park La Brea Playground Sculpture
Have more questions about this item?