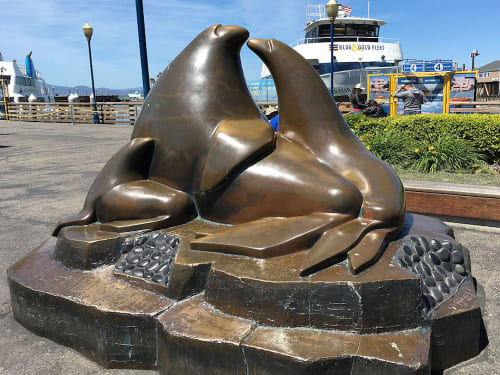 Guardians of the Gate
Miles Metzger's Guardians of the Gate which depicts a "nuzzling" male and female with a pup, was created in 1990 and cast in Everdur bronze in 1991. Located at Pier 39 in Beach St, San Francisco, Metzger considers the sculpture one of his favorite pieces. People seem to like it too as it has been considered as one of the most photographed pieces of sculpture in the United States.
"My sculptures mean to inspire, encourage and appreciate humanity and the natural world. The family (of sea lions) seemed such a beautiful, emotional moment."