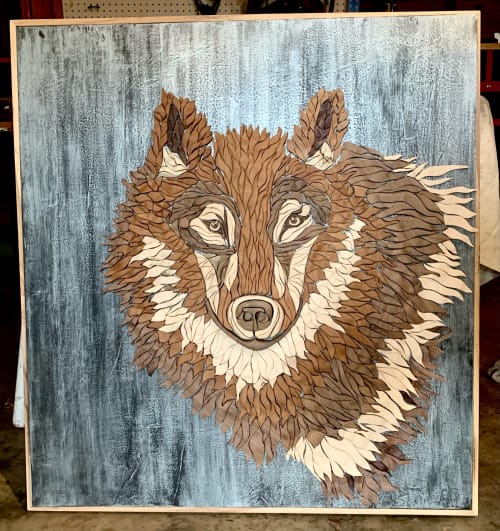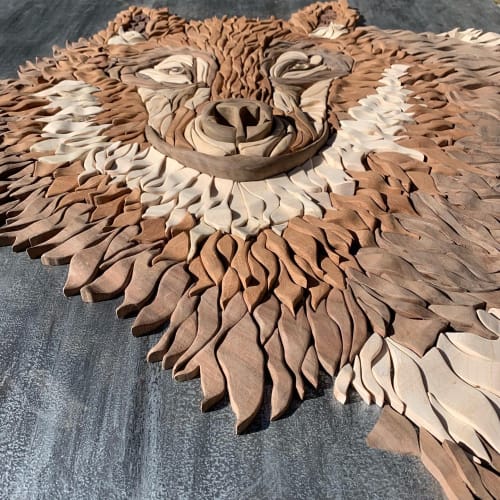 +3

Starts at US$7,500
This piece is available in larger and smaller sized. Pricing varies according to size.
One of a Kind item
Inquire about Comissioning a Custom piece
Commission time: 4-6 weeks
Item Details
37"x33".
I really loved how this piece unfolded! I made it for Forest and Ocean Gallery in Laguna Beach, CA, and, to me, it really speaks of the forest - the part we do not see.
Made of hundreds of hand cut and carved pieces, this wolf is comprised of walnut, maple, sycamore and mahogany. This piece is a one of a kind unique!!