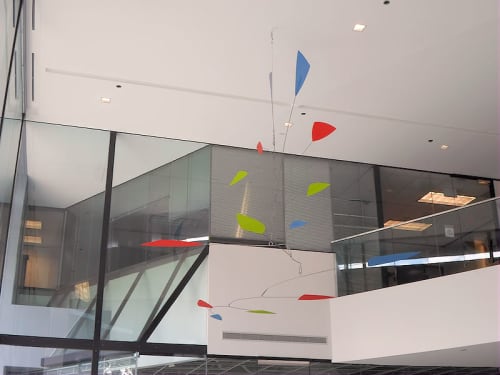 Large Custom Mobile Sculpture
Featured In 11490 Westheimer Rd, Houston, Houston, TX
Inspired by Alexander Calder's mobiles, the suspended kinetic sculpture measures 12 feet (3 1/2 meters) in height and 10 feet (3 meters) in diameter. Made of steel, rivets, primer and paint, the mobile weighs about 15 pounds (7 kilograms). Designed, made and installed in 2014.
Item
Large Custom Mobile Sculpture
Have more questions about this item?