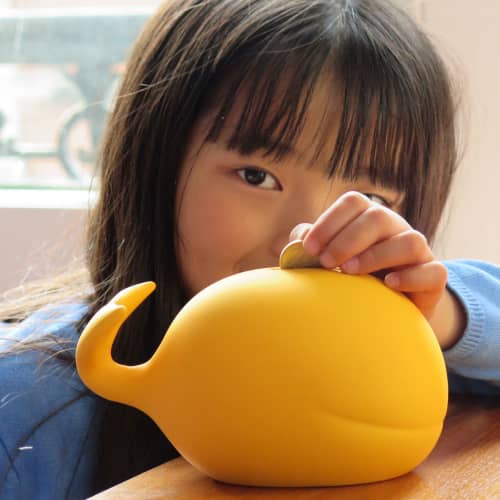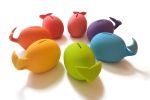 +4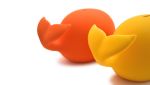 Save the Whales coin bank
Made in porcelain with a tactile rubber finish, these ceramic whale piggy banks were inspired by my son who saved his money to donate to the World Wildlife Fund to "save" the whales.
A fun savings tool for kids of all ages, our whale money banks are a popular gift for nursery décor….
it's never to young to start saving!
Available in 7 matte, softouch colours:
blue, purple, pink, red, orange, yellow, green.
Each whale has a rubber plug in the base to remove coins.
17 x 10 x 10 cm , 7 x 4 x 4 inches
Have more questions about this item?