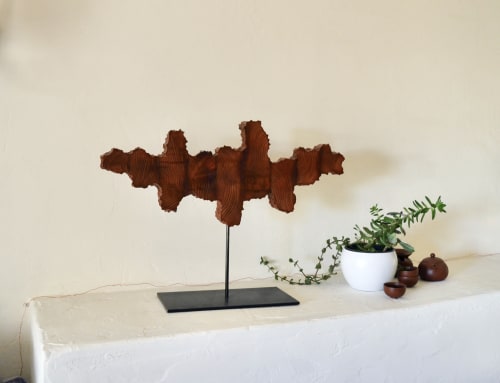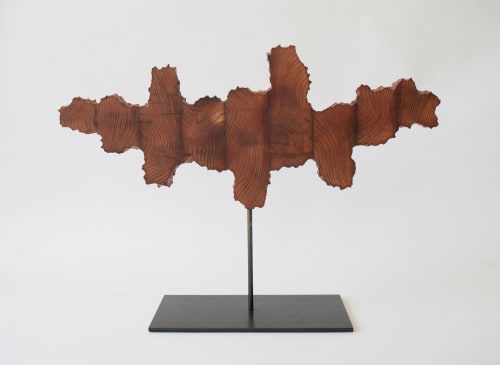 Context & Credits
Item
Time Will Tell - Table-top Sculpture
As seen in
Private Residence
, Berkeley, CA


+2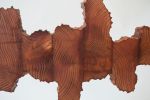 Time Will Tell - Table-top Sculpture
One of a Kind item
Shipping: US$80 shipping in the US, ask the creator about international shipping.
Item Details
Reclaimed redwood, steel base
17 x 23 x 6 inches
The grain or growth lines of wood represent time - each is one year of growth. I became fascinated with the grain lines and started the Old Growth series to highlight the beautiful flow of end-grain pieces of the wood. For this sculpture, I cut a larger block of wood into pieces and laminated them back together. The grain lines repeat themselves, but with different shapes and color shades.