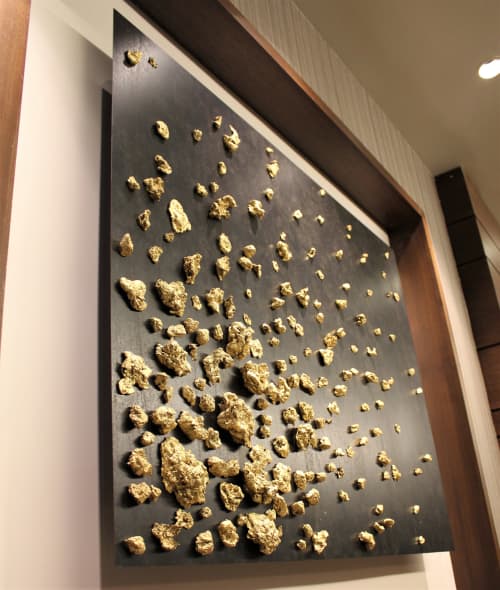 Featured In Hyatt Regency, SF, San Francisco, CA
This wall piece was designed to add a touch of glamour and intrigue in the Hyatt Regency for out-of-towners. Local Language brought together blackened wood and chunks of gold to compliment the Hyatt Regency and connect the ambiance with decadence. While the piece was created with a custom style for the venue, it's versatile enough to work in a number of spaces including private homes.
Have more questions about this item?