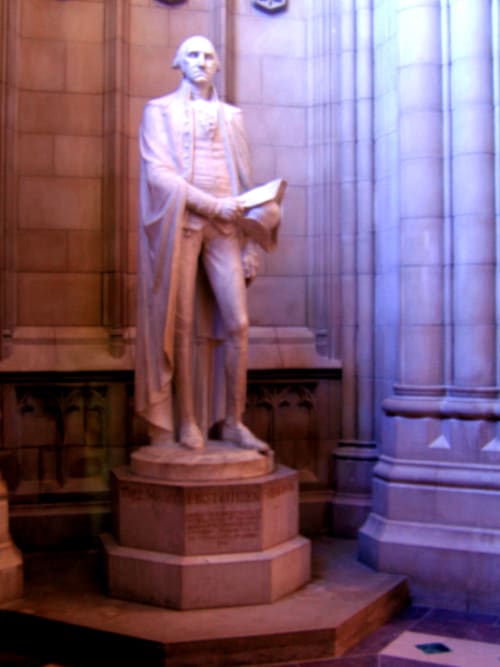 Context & Credits
Item
Statue of George Washington


Statue of George Washington
Item Details
The best description of this work comes from the National Cathedral's Website, https://cathedral.org/what-to-see/interior/george-washington-bay/
"The seven-foot statue of President George Washington is one of the few free-standing statues in the Cathedral and one of several memorials to the nation's first President.
Sculpted of white Vermont marble in 1947, the statue reflects various aspects of Washington's life, which are inscribed into the based below: First Citizen, Churchman, President, Statesman, Farmer, Soldier, Patriot and Freemason.
'I have tried to show not the soldier, not the President, but the man Washington, coming into Christ Church, Alexandria, pausing a moment before going down the aisle to his pew,' said sculptor Lee Lawrie (1877-1963)."
It is located in the lower level of the Cathedral and is inscribed with various traits and occupations that best characterized our first president