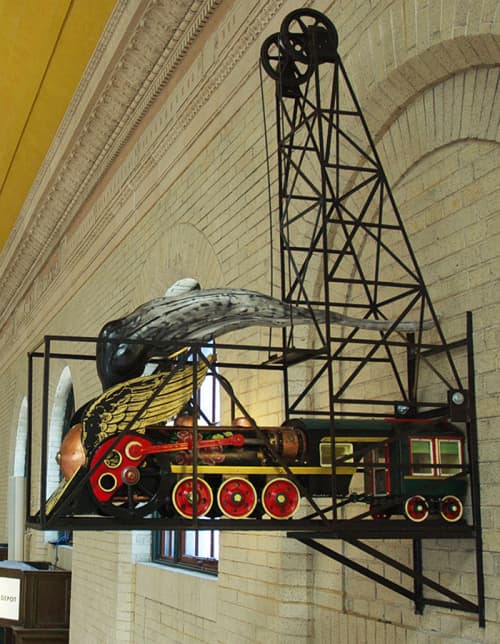 The East Friesian Flyer - Sculptures
Featured In Union Depot, St. Paul, Saint Paul, MN
The East Friesian Flyer is one of the three 'fantasy trains' based on the ceramic frieze of the upper walls of the Union Depot Waiting Room in St. Paul. This public art, done by Kyle Fokken, is made from mixed media, found objects, aluminum, welded steel, copper and gold leaf, and paint.
Item
The East Friesian Flyer
Have more questions about this item?