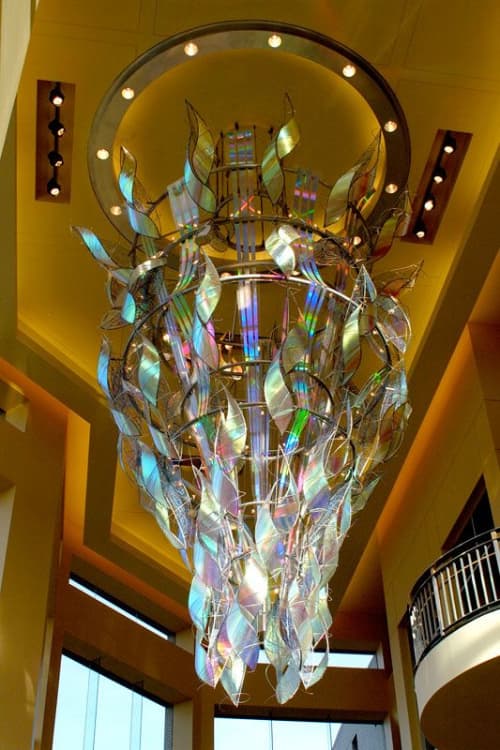 Image credit: David Harpe


+3

Jewish Hospital Medical Center East Glass Sculpture
The sculpture was created as a visual expression of growth, change, and transformation. The spiraling elements of curved dichroic glass establish a vertical movement that creates a form suggestive of a flower. The dichroic glass was used because of its characteristic of changing color as it is seen from varying positions, which creates a dynamic quality. With the floral form, spiraling movement, and transforming colors, the concept of growth is created as a symbolic representation of the mission and role of the health care facility not just in treating aliments but is sustaining the vitality of life.
Dimensions: 18' x 30' / Weight: 4,750 pounds
Materials: Dichroic glass, fused and slumped; holographic film on acrylic; steel structure with stainless steel cables as a suspension system, illuminated with two hundred fifty (250) low voltage halogen lights on a programmable controller
Glass design: Kenneth F. von Roenn, Jr.
Architect: META Associates
Location: Louisville, KY
Have more questions about this item?