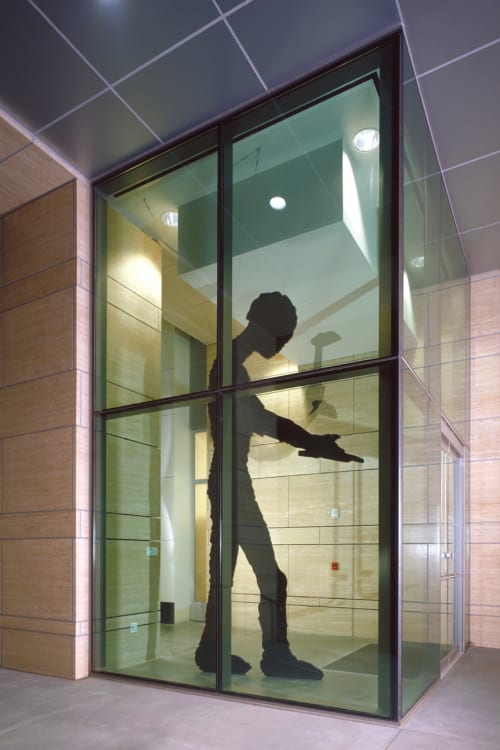 Hammering Man at 2,908,440
Jonathan Borofsky's Hammering Man at 2,908,440 is featured at UCSF from the San Francisco Museum of Modern Art, and was installed in the main entry to Byers Hal.
This piece expresses Jonathan's respect for work and repetition. The repetitive motion of this kinetic sculpture and its prominent identifying number echo the fusion of math and biology being explored at QB3.