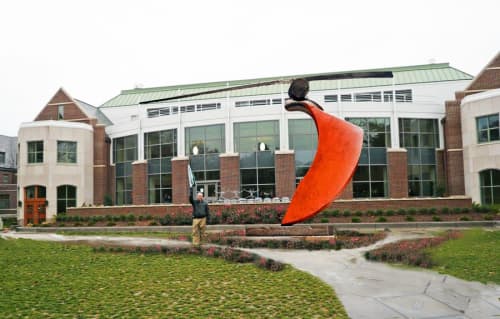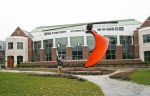 FUNAMBULIST - wire walker - Sculptures
Featured In Michigan State University, East Lansing, MI
There is a large outdoor sculpture found at Michigan State University. Created by John Van Alstine, this piece is called FUNAMBULIST (red velum). It's a dynamic and graceful free-standing sculpture designed to catch the eyes and minds of its viewers and to reflect positively on the students of the school. It suggests great physical balance, agility and daring - like some circus performer. But the term Funambulist also and perhaps more poignantly, refers to metal agility.
Item
FUNAMBULIST - wire walker
Have more questions about this item?