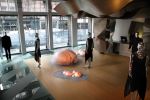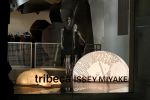 Featured In Issey Miyake, Tribeca, New York, NY
Uros is another spectacular light sculpture by Grimanesa Amorós. Installed at Issey Miyake's Tribeca headquarters store, this piece is an interpretation of the floating Uros Islands in Puno, Peru. Illuminated by a technologically ingenious LED custom lighting sequence, the color schemes and intensities continuously transform to bring awe to the people at the space.
Have more questions about this item?