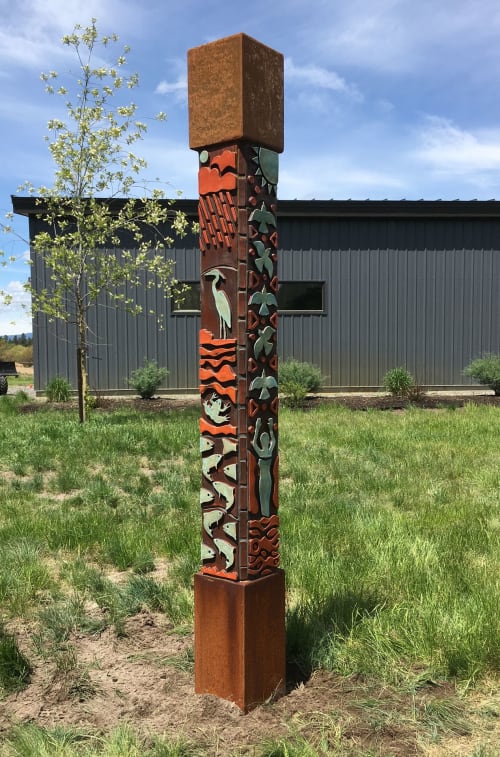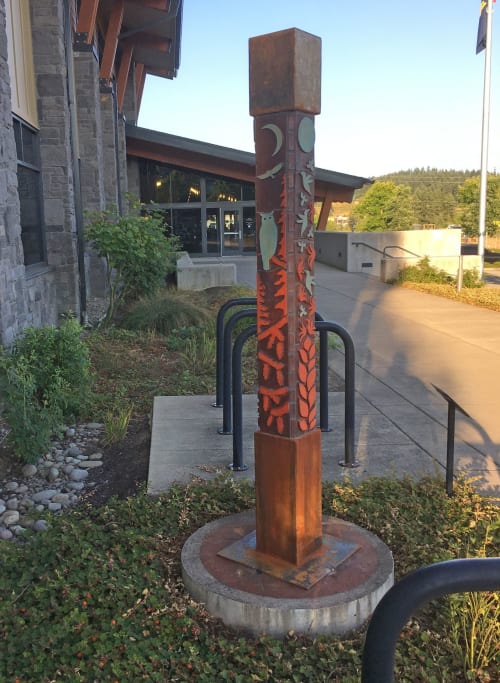 Image credit: Gregory Fields
Context & Credits
As seen in
Private Residence
, Bend, OR


+4

US$6,300
An additional $650 was charged the buyer to mount the sculpture on a concrete foundation.
One of a Kind item
Inquire about Comissioning a Custom piece
Item Details
"Northwest Life" is a glazed ceramic and steel pillar sculpture celebrating the natural life found in the Pacific Northwest. The Great Blue Heron, frog, trout, crows, hummingbirds, bees, Great Horned Owl, and a person with arms raised in appreciation and wonder are featured. The glazed relief carvings contrast with the rusted steel surface. The piece is 84" x 8" x 8". It was on display at the City Hall in Happy Valley, Oregon from 2017 to 2018 (see photo 2) and is now in a private collection.