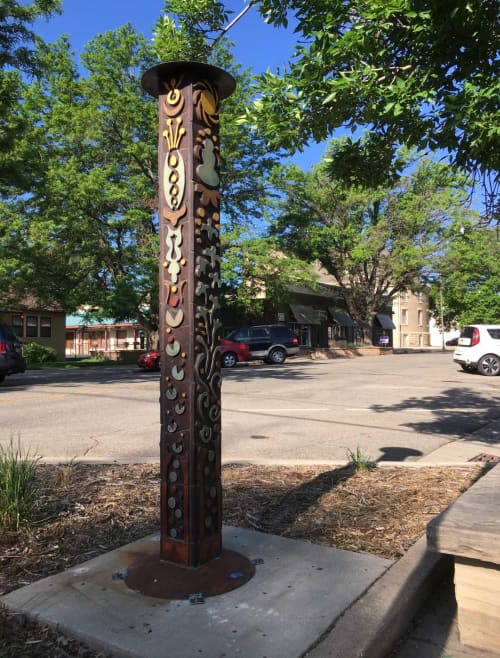 Image credit: Gregory Fields


+4

Inquire about Comissioning a Custom piece
Emerging from below, circular seeds sprout into colorful, lively abstract designs and recognizable life forms carved in relief on the sides of this seven foot tall pillar. Suitable for all kinds of weather, this piece will enhance any landscape setting.
Glazed ceramic, steel, cement backer-board, mortar, grout; 88" x 22" x 22"; approximately 400 pounds. The steel base can be welded to a permanent foundation though the piece will stand solidly without attachment to a foundation if desired.
Have more questions about this item?