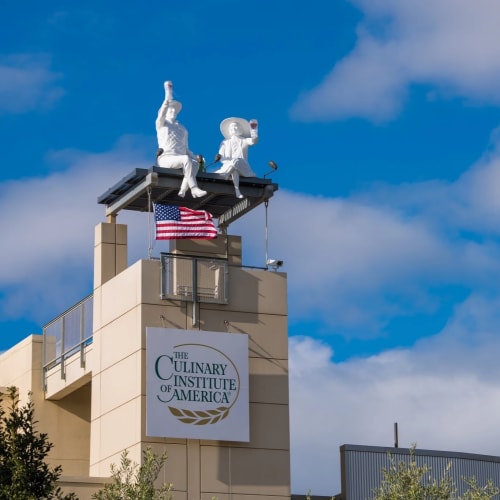 Context & Credits
Item
Is that Bob & Margrit?
Creator not accepting inquiries
Item Details
The founders of CIA at Copia (The Culinary Institute of America) - Robert Mondavi and Margrit Biever have been immortalized in this beautiful sculpture created by Gordon Huether. Titled "Is that Bob & Margrit?", this installation can be found on top of this 75-foot tower, as though the iconic Napa Valley couple is watching over the valley's good fortune, while tipping their wine glasses as a toast to this world-famous viticultural and culinary destination.