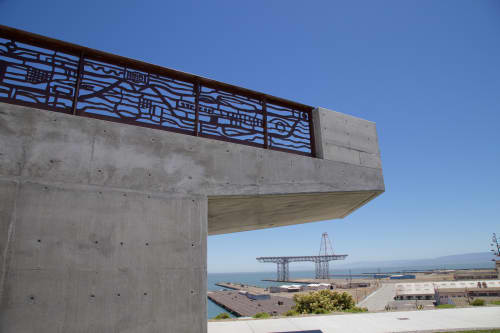 Featured In Hunter's Point Shipyard, San Francisco, CA
This artwork created by Eric Powell, is installed in Hunter's Point, San Francisco, in reference to the historic crane in the Naval Shipyard's past as a major naval port. The steel panels include silhouetted ship forms. The project was done in conjunction with the SF Redevelopment Agency, Lennar and CMG Landscape Architects.
Have more questions about this item?