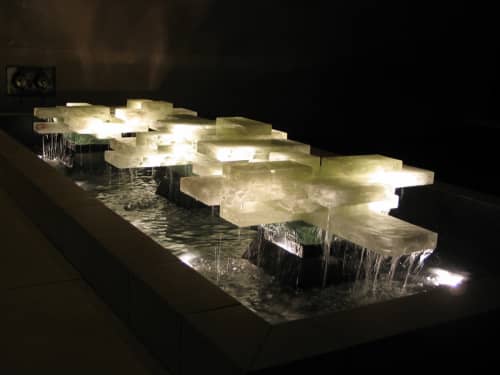 Takaroa Fountain - Sculptures
Takaroa Fountain, created by David Ruth, sits outside a condominium complex on Green Hill Tower. It depicts ice-like borosilicate glasses that bring gushes of water. The glass adds light and transparency to the sculpture, along with a sense of paradox because it is a clear, yet solid material.
"After I was introduced to the material I tried to erase the white veils but ultimately saw that they offered a new style of fused glass that resembles ice. Rather than the liquid flow I had been used to, the ice gave me a different way of conceptualizing my sculpture and fired my interest in ice as a metaphor for making glass."
Have more questions about this item?