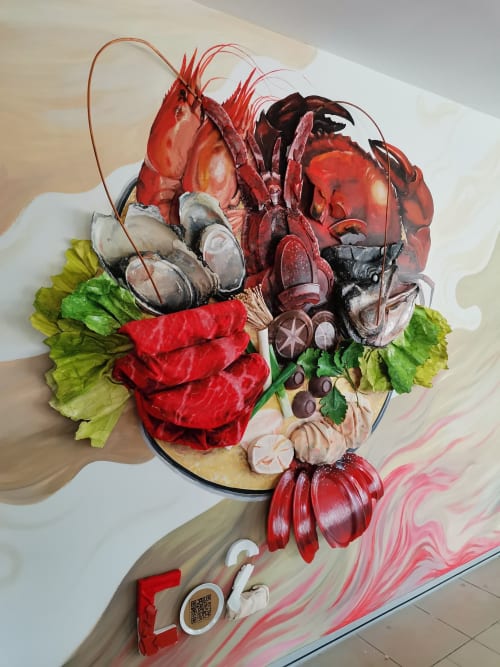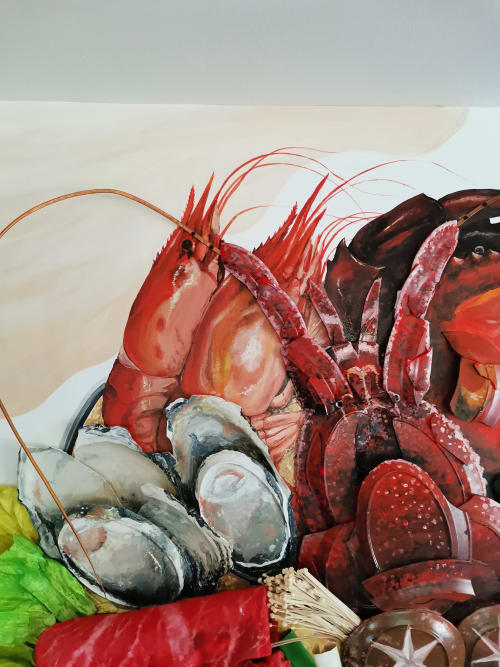 Context & Credits
Item
Mixed Media Steamboat from Unwanted Material


+4

Mixed Media Steamboat from Unwanted Material
Item Details
Unwanted Material from restaurant:
Plates / Bowl / Table Cloth / Copper Wire / Paper Bag / Styrofoam
1 weeks upon completion
Mixed Media
Special Thanks to Mr. Fat Lee for having us to create a piece of artwork from unwanted materials grab from his restaurants. He would spend times sharing with us his knowledge about every different of seafood details and allowing us to draw it out with "feeeel" as he said.