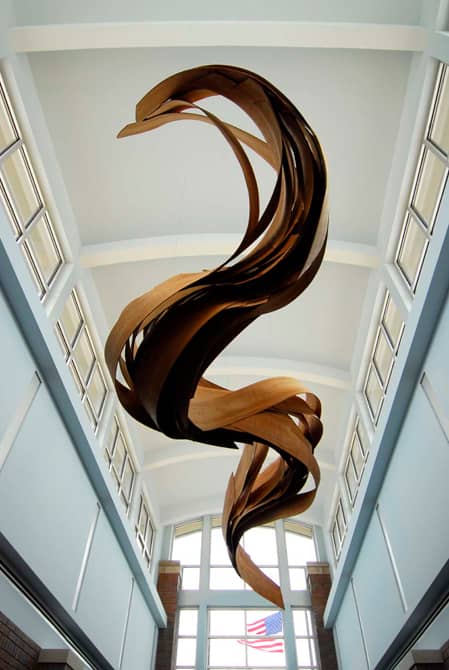 Featured In Avalon Branch, Chicago Public Library, Chicago, IL
Chicago-based sculptor Barbara Cooper has done
public art commissions all over the U.S. This one, "Current" (2007) can be seen at the Avalon Branch Library in Chicago.
"Current" grew out of thinking of the library as a place that makes waves in a community—the ripple effect that results from reading, learning, and discovering. It is a place for interacting, finding resources, and for understanding where we have been and where we might go.
The spaciousness of Avalon Branch Library's 30-foot high atrium draws the visitor to look up toward the light. It is a space that leads the visitor into the community room and the library itself.
Current builds on the quality of water that is already embodied in the intersecting, concentric rings of the terrazzo floor and the translucent blue-green of the countertops as well as on the concept of what a library can be.
Not accepted
Trade Members enjoy Free returns within 30 days regardless of the Creator's return policy.
Learn more
Have more questions about this item?