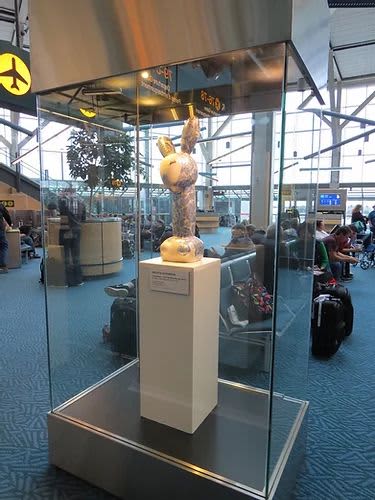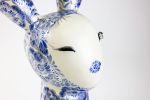 Lady Blue from the Miss Bunny series - Sculptures
Featured In Vancouver International Airport, Richmond, Canada
Lady Blue from the Miss Bunny series is a one of a kind original sculpture hand-built in fine porcelain. It is decorated with cobalt underglaze and silver marker overglaze hand-painted patterns. The dimensions of the piece are: 29 x 13 x 9 inches. . The Miss Bunny series is based on a mythological female human-rabbit character. Since this character inhabits a surreal world, it gives me the opportunity to study different aspects of human nature, feminine in this case, in a pure form so to speak. This way I can avoid stumbling upon racial, cultural, age-related or any other areas of difference and talk universal language. The decor on this sculpture is greatly inspired on traditional European and Russian in particular, china cobalt floral patterns.
Item
Lady Blue from the Miss Bunny series
Have more questions about this item?