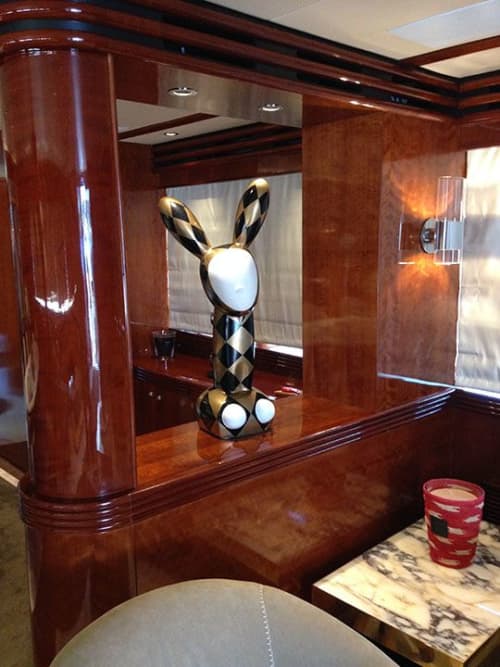 Comedian from the Miss Bunny series - Sculptures
Comedian is a one of a kind original sculpture from the Miss Bunny series. . The series is based on a mythological female human-rabbit character. Since this character inhabits a surreal world, it gives me the opportunity to study different aspects of human nature, feminine in this case, in a pure form so to speak. This way I can avoid stumbling upon racial, cultural, age-related or any other areas of difference and speak universal language. The decor is inspired by the medieval harlequin costume. The piece is made of gypsum-polymer and decorated with acrylic. Dimensions: 32 x 17 x 11 inches.
Price of the commission depends on size, complexity of decor and etc. Please contact the artist
Item
Comedian from the Miss Bunny series
As seen in
Private Residence
, Vancouver, Canada
Have more questions about this item?