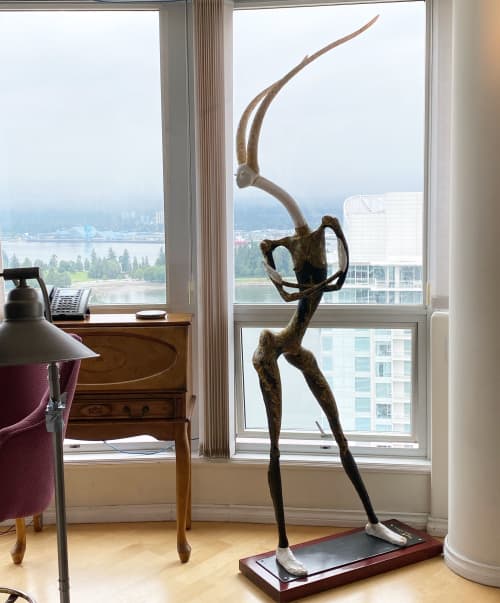 +2
Gazelle Girl - Sculptures
Featured In Vancouver, Canada
The Gazelle Girl is a one of a kind original multimedia sculpture (metal, gypsum-paper composite, fiberglass, acrylic). It's dimensions are 92 x 37 x 28 inches including purple wood base. The piece was inspired on one hand by mythological characters which combine human and animal features. The other inspiration was a little African antelope Gazelle with its graceful slender body, beautifully curved horns and long eyelashes. So one day I thought: If a gazelle was a human girl, how would she look like? The surface decoration - black background and hand-painted golden pattern - is inspired by European golden embroidery tradition including the one of Spanish bullfighters' costume.
Price does not include shipping
Have more questions about this item?